HairArt Inc. is the new official U.S. distributor of Joewell Scissors in the U.S.

Joewell Scissors brought to you by HairArt Inc., for Pros, by Pros.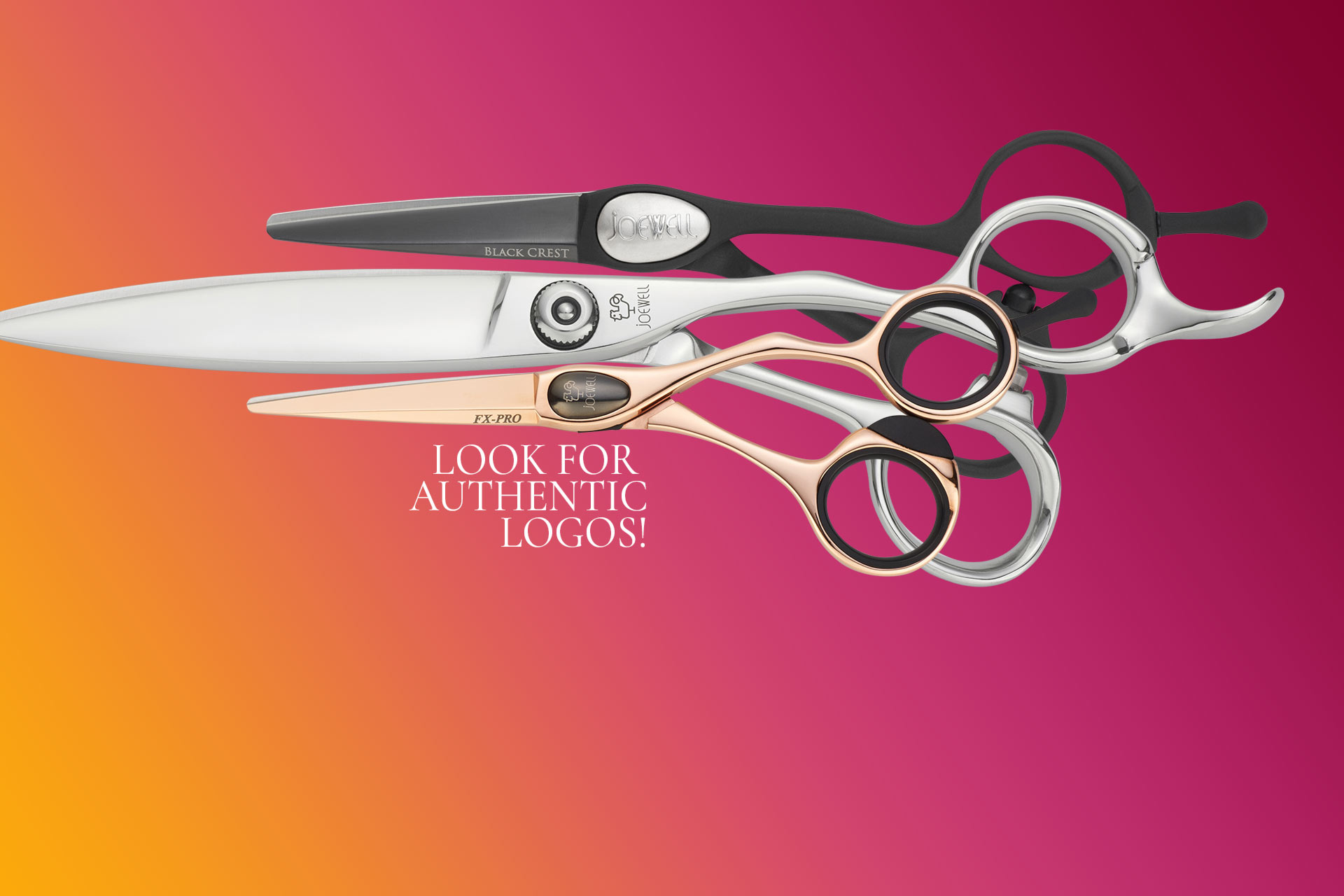 IMPORTANT NOTICE
Tokosha Co,. Ltd is the manufacturer of Joewell brand products. Tokosha Co., Ltd. and Joewell are not affiliated with, sponsored by, or otherwise associated with Cobalt Group Inc., the manufacturer of JW and JW Shears brand products. To purchase Joewell brand products in the U.S., please contact the authorized US distributor, HairArt, (this site.)

Joewell Japan Official Website ⟶

Joewell Scissors and Shears
Hand Crafted in Japan
Award Winning
2019
Red Dot Award 2019 (Joewell SPM BT series)
Joewell SPM BT series

2018
iF GOLD AWARD 2018 (Joewell SPM Series)
Joewell SPM series

2017
2017 Good Design Award (Joewell Classic series)
Joewell Classic series

Hand Crafted in Japan
Stylists and hair professionals around the world recognize the Joewell brand. Some brands call themselves "Japanese steel" to capitalize on the real quality of our actually Japanese designed and created and hand-crafted or hand-finished award-winning shears / scissors.
Lightweight, ergonomic, artisan designed metal alloys that result in 12x the Impact Strength and 2x the wear resistance as well as a longer cutting life needing sharpening less frequently than other high-end scissors.
Q.C. & Brand Care
We here at HairArt Inc. order directly from Joewell / Tokosha Co. Ltd. so there's no chance of getting counterfeit products, only the original best-ever highest quality product. Bait-and-switch products, fakes from China; like most high quality brands there are a lot of fakes out there that make their way to shops and on Amazon. We guarantee authenticity and do not allow resale on Amazon to maintain the value of the brand as well as the integrity of the products. Our products come with serial numbers for aftercare follow-up.
After Care / Sharpening Service by HairArt
We here at HairArt Inc. have teamed up with precision scissor service professional, Brent Kitaoka of Infinity Scissor Service to do all after-service sharpening on your Joewell Scissors. Mr. Kitaoka started Infinity Scissor Service after resigning as Director of Technical Services for a world-famous Scissor Factory. Buy quality, maintain quality.
The Cutting Edge to Your Creativity
HairArt x Joewell Line-Up
Joewell scissors carried by HairArt will be available for view / purchase online. DISTRIBUTORS: please contact us via email / phone. No Amazon / Third party site resale. Due to limited production numbers, resale to salon professionals will be prioritized.